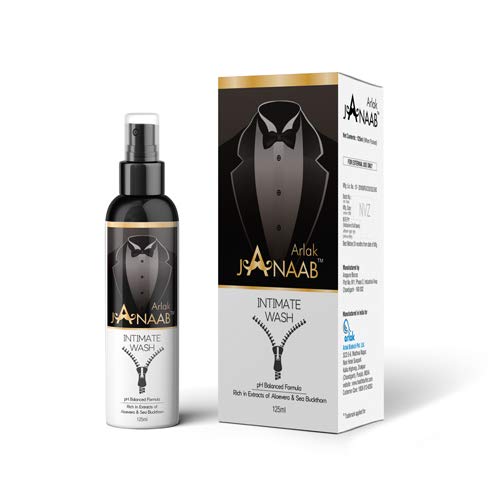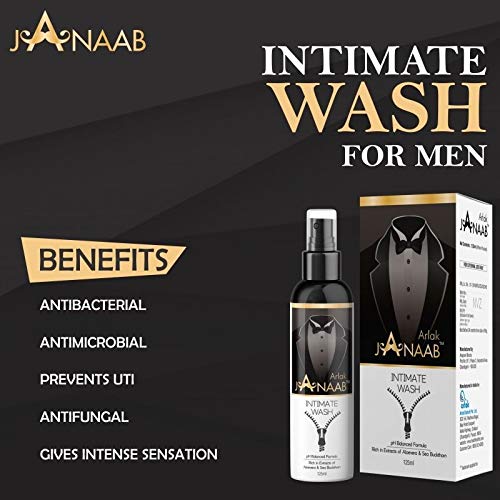 Janaab Men's Intimate Wash (125 ml)
SKU: Janaab_Intimate_001
A gentle and effective cleansing wash which removes unwanted odor, itching & improves intimate hygiene.
₹499.00
Out of stock
Product Info
Ingredients
Description
Vendor
Reviews (2)
Questions and Answers
How to use?
Product Info
| | |
| --- | --- |
| Weight (1N) | 0.5 kg |
| Product Dimensions | 15 × 10 × 15 cm |
| Brand | JANAAB |
Key Ingredients:
Dm water, glycerine, cocamidopropyl brine,caprylyl/capryl glucoside, sodium lauroyl sarcosinate, propylene glycol, menthol, sodium methyl cocoyl taurate, piroctone, olamine, aloe vera leaf juice, sea buckthorn extract, menthol, Phenoxyethanol, perfume.
Description
Janaab Intimate wash for men. Sulfate and Paraben free, control offensive odor, refreshes with an instant clean feeling. Natural lactic acid and vitamins to protect the delicate intimate areas from dryness,discomfort and has antibacterial properties. It prevents and helps to get rid of sweat, dirt and bacteria (germs) around the intimate area that could cause bacterial or fungal infections. It is gentlemen's everyday cleansing wash. A men's intimate wash is 100% safe.
Wet your intimate area with clean water. Press the nozzle of the bottle to get rich foam. Gently apply, rub it onto the skin and leave it for 20 to 30 seconds. Wash it with clean water.