Ayurvedic Medicine For Increasing Platelets Count
Ayurvedic medicine for increasing platelets count – A low platelet count is a disorder in which the number of platelets in your body is lower than the normal. And consuming herbal medicines often helps in improving the blood platelets count. As ayurvedic medicine not only balances your platelet count but also boosts up the overall health. In this context, we have listed below top Ayurvedic medicine to increase platelet count. Scroll down to checkout.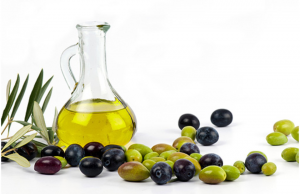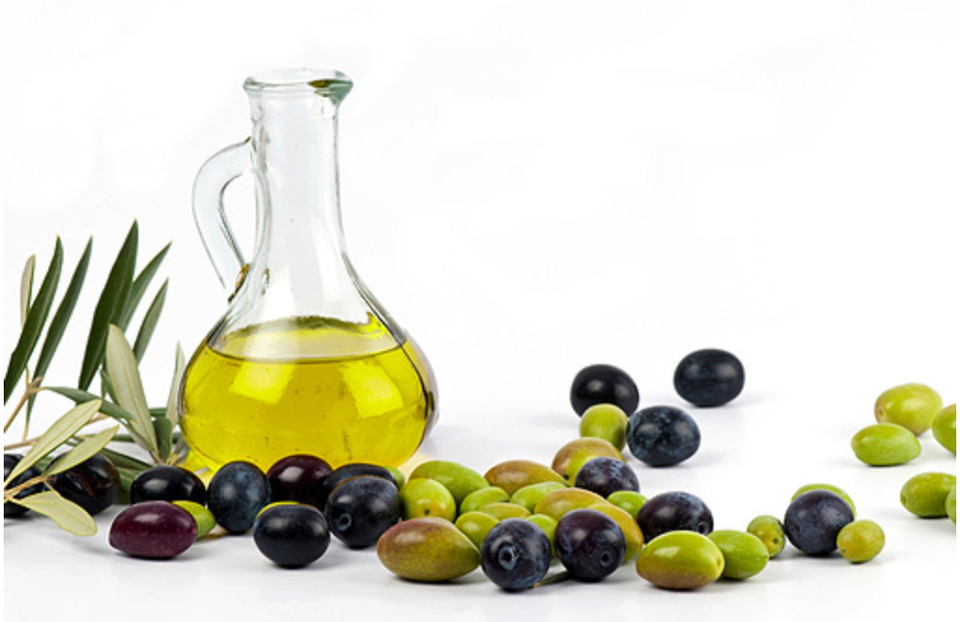 To Increase Low Platelet Count in Dengue, Malaria, and typhoid. Thrombocytopenia is lower than a normal number of platelets (Low Platelet Count) in the blood. The number of platelets in the blood is referred to as the platelet count and is generally between 150,000 to 450,000 per microliter (one-millionth of a liter) of blood.
Platelet counts less than 150,000 are termed thrombocytopenia.SymptomsBleeding of the gums, nosebleeds, rash (red, pinprick-sized spots on the skin), skin discoloration such as bruising, severe or uncontrollable bleeding. And herbal medicines help the condition in the best way. So go below to checkout ayurvedic medicine for increasing platelets count.
Ayurvedic medicine for increasing platelets count
Undoubtedly, Ayurveda has natural healing powers that cure the health with the help of herbs and plants, these medicines do not have any sort of bad effect on the health. This is why these are in great demand. Here are the best ayurvedic medicine for increasing platelet count.
PLATVEL Capsules – Enhances Platelets Level (Ayurvedic,100% Herbal & Safe)
PLATVEL Capsule naturally maintains healthy blood platelets, supports immune system function & aid digestion are some of the great benefits. It also helps to boost immunity and aids digestion It contains CARICA PAPAYA which helps to boost the number of platelets by stimulating the bone marrow.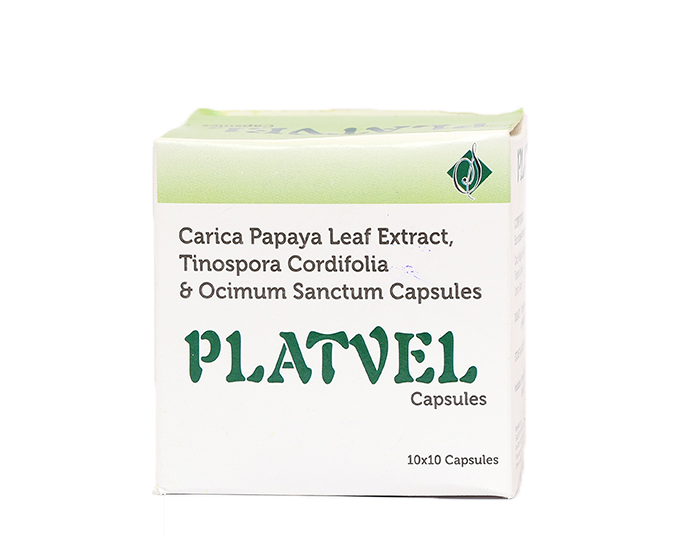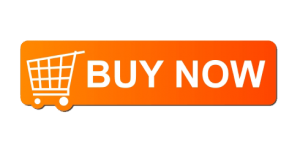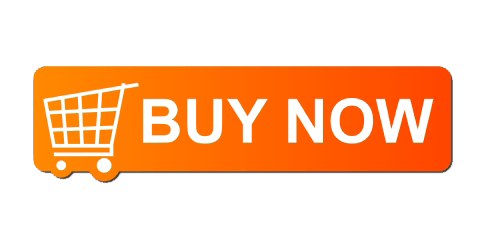 PLATVEL improves the level of platelets naturally.
It prevents platelet destruction in the blood & increases the life of platelet in circulation.
The package includes 03 strips of 10 caps each (30 capsules).
Product available at discounted price of Rs. 338/- only.
Green Gold KARKATI Capsules Natural Platelet Booster
This herbal medicine works quite effectively on the health and improves the platelet counts. Made up with 100% natural ingredients the Green Gold KARKATI Capsules Natural Platelet Booster stimulates the platelet count and maintains the balance. Furthermore, it provides the energy to the body that helps the sufferer to get cured soon.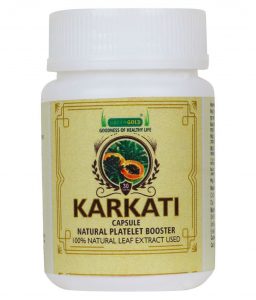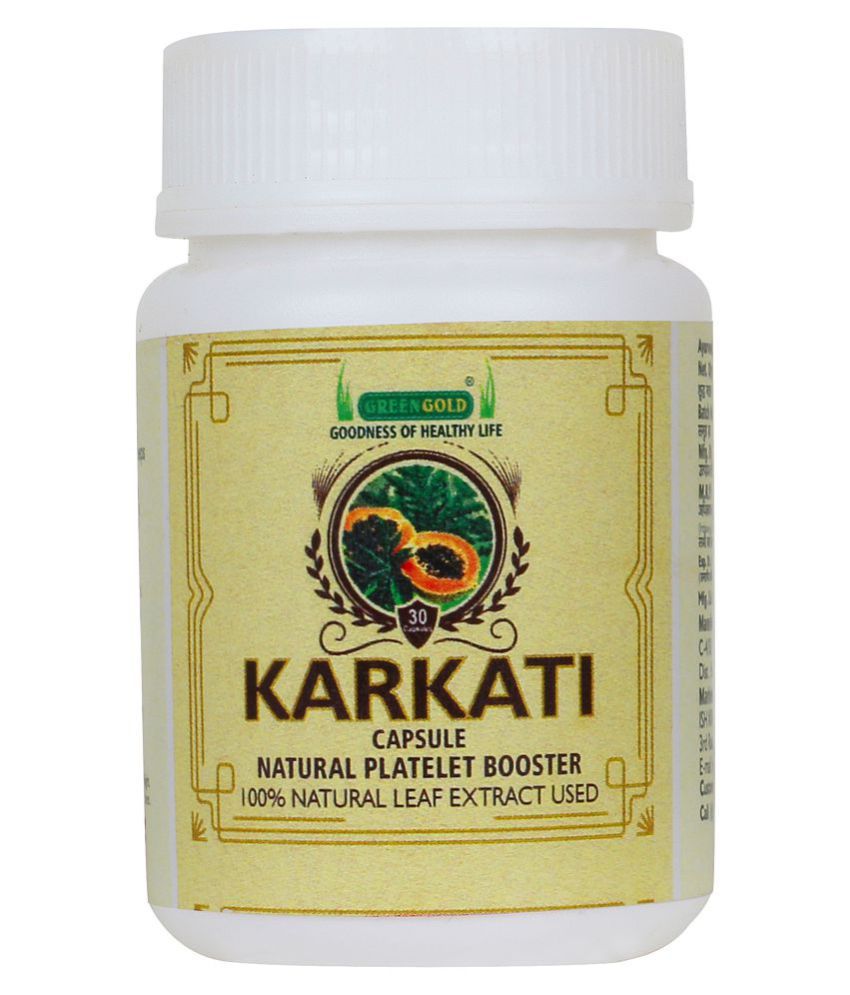 Add-Platelets (60 Capsules) – Add Veda
Add Vedas Add Platelets Capsules is an all-natural way to increase the platelet count. These capsules help in improving platelets counts in Viral Fevers, Chronic Diseases, Chemotherapy, Dengue Fever, ITP Conditions. It provides relief from pain and promotes more peaceful sleep in patients.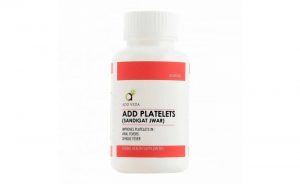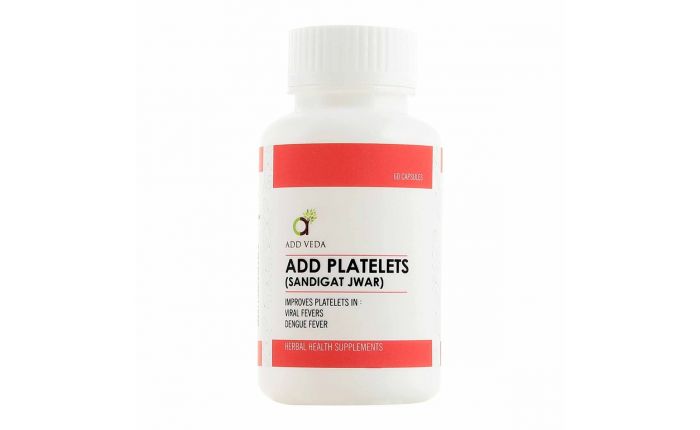 Helps in improving platelet count Boosts the immune system
Stimulates the production of blood cells
Helps in flushing out the excess toxins by increasing urination
Papaya Leaf Extract 500 mg Capsules (60 Veg Capsules) – Natures Velvet
Get instant relief from various health diseases and various health benefits with papaya leaf extract capsules. It is a product containing a high amount of enzymes papain and chymopapain that helps in proper digestion improve platelet count and many more.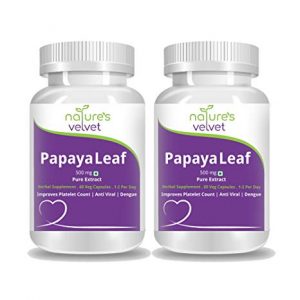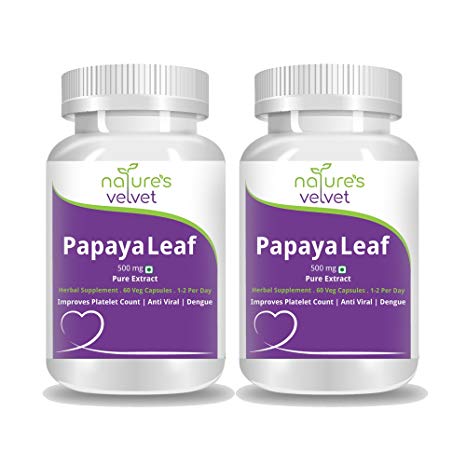 Kapiva Papaya + Anti-Oxidant Capsules 60's
Papaya and Cranberry capsules are loaded with antioxidants, vitamins, and minerals that are essential for your well-being. Made from pure Papaya extracts these capsules help increase platelet count. They act as cleansing agents for the liver and maintains healthy functioning of the same. Cranberry is a superfood that is rich in fiber and Vitamin C that helps boost digestion and maintain regular bowel movements. The combined benefits of these two herbs:
It helps prepare your body to fight the seasonal onset of illnesses.
These capsules are a rich source of Vitamin C & E that boost your immunity levels.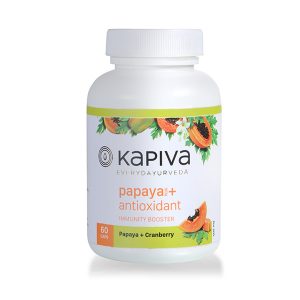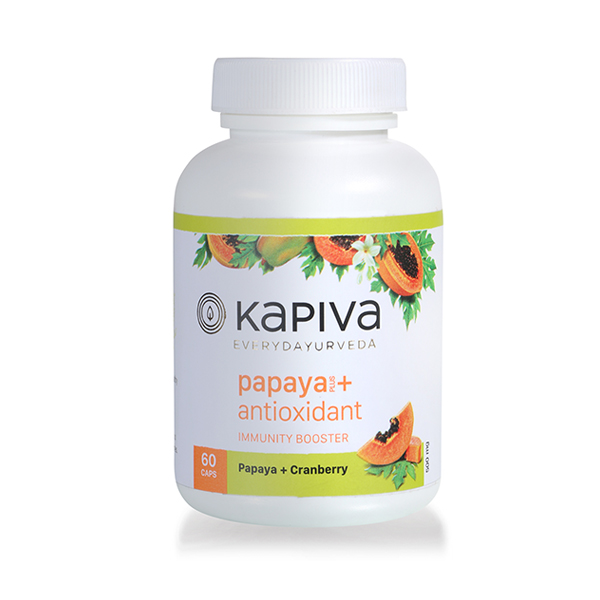 Conclusion
The aforementioned are the ayurvedic medicine for increasing platelet count, these medicines are 100% natural that improves the platelet count naturally The herbal medicines are completely safe and do not harm the body in any aspect. Check out these top herbal medicines for increasing platelet count and go for the best one to stimulate better health.