Benefits Of Fish Oil Supplements
Benefits of fish oil supplements – Fish oil can be obtained by eating fish or taking supplements. Including mackerel, herring, tuna, salmon, cod liver, whale blubber, and seal blubber, the fish oil supplements are rich in the beneficial oils known as omega-3 fatty acids. These are highly beneficial for the maintenance of health. Swipe down to know about the benefits of fish oil supplements.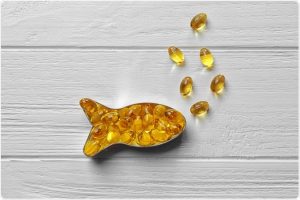 To lower triglycerides levels there are certain fish oil is used as a prescription medicine Conditions related to the heart and blood system can be rectified or cured with fish oil supplements. for many kidney-related problems fish oil is also used. In various conditions linked with nerve and brain function fish oil supplements helps in a great way and also known as "brain food". For eye conditions that can lead to blindness, some people use fish oil. For many other Fish oil supplements have also been tried conditions. Here below is more information about the benefits of fish oil supplements.
How does it work?
The fish oil supplements contain omega-3 fatty acids which are highly beneficial for maintaining the best health conditions. In fish oil supplements two types of omega-3 acids that are often included according to research done on EPA and DHA.
In pain and swelling Omega-3 fatty acids helps in a better way to reduce the pain. For psoriasis and dry eyes, fish oil is likely effective. The fatty acids help to prevent blood from clotting easily. So fish oil supplements are highly beneficial in every aspect and maintain health perfectly.
Benefits of fish oil supplements
Fish oil supplements are the most effective formula that helps to maintain the health in every aspect. From skincare to heart, eyes, brain it provides better health conditions. Here below are a few, ore advantages of fish oil formulas. Swipe down to check out.
Help with eye health – The fish oil used to be prescribed regularly to treat dry eye based on a few studies, Kopecky said, as these fish oil supplements help to maintain eye health and do not let the eys to get dry. Regular consumption of fish oil supplements under the prescription of doctors can help you out naturally to maintain the eye-health for long term.
Fish oil helps your skin – The fish oil can help with wrinkles. When it comes to acne, eczema, and psoriasis fish oil supplements here help at its best. These supplements work wonderfully for the betterment of the skin. Intake of fish oil supplements boosts up the tissues and skin enzyme that stimulates the health of the skin. But it is worth noting they seem less congested than other fish oil benefits findings.
Fish oil help or prevent cancer – The fish oil might help to lower one's risk of developing all sorts of cancers like breast, colorectal, esophageal, lower oral, ovarian, pharyngeal, and prostate cancer. Take a proper prescription from the doctor and start consuming the qualitative fish oil formulas that will protect your body from distinctive types of cancer and boost up the energy level too. These supplements are highly effective and a beast to consume.
Fish oil help with weight loss – It helps to stimulate the digestive tract that helps in a great way to reduce the weight, it works on the digestive system and eliminates the toxic fats out of the body. Taking the fish oil formulas according to one study has proven to work on the excess weight issues and other health-related issues. The fish oil supplements intake often leaves your body with great health conditions.
Conclusion
Mentioned above is the complete information about the benefits of fish oil supplements. It is the best formula to provide great support to health. As this fish oil contains omega fatty acids which is highly beneficial for the health. Go for the best qualitative fish oil supplements and enhance your health naturally.