Benefits Of Joint Pain Supplements
Benefits of Joint pain supplements – Joint pain supplements with distinctive effective extracts helps to relieve the joint pain and arthritis issues effectively. Moreover, these supplements offer many other benefits from providing great elasticity to enhance the bones' health it serves the best in each aspect. Swipe down to know more about the benefits of Joint pain supplements.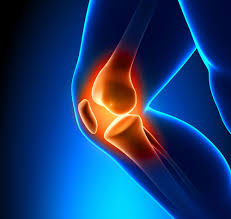 The supplements for pain relief and function in knee osteoarthritis are based on curcumin and avocado-soya bean unsaponifiable. Boswellia and some herbs used in Ayurvedic supplements help to get rid of joint pain or arthritis issues. We have listed some of the major advantages of joint pain supplements below.
Benefits of Joint pain supplements
Joint pain supplements are made up of such extracts that not only relieve the joint pain but also helps to stimulate the health of the bones. The intake of these formulas also boosts up the elasticity that ensures the proper functioning of the joints. Here below are few more benefits of joint pain supplements.
Minimizes joint pain – A natural lubricant found in the cartilage, glucosamine acts as a shock absorber to help minimize joint pain. A study done in 2012 demonstrated that glucosamine supplementation significantly reduced the symptoms of osteoarthritis in the lower limbs and delayed the structural progression of osteoarthritis.
Provides Elasticity to joints – To support cushioning and lubrication in the joints Chondroitin present in joint pain formulas attracts fluid to your joints. It is a major component of cartilage that gives the joint elasticity; reduces the activity of substances that break down collagen in joints; and assists in the rebuilding of cartilage. The chondroitin extract also helps in the recovery of tissue from exercise or injury to the joints.
Strengthens joint tissues – MSM (methylsulfonylmethane) is a sulfur-containing building block for the cartilage that strengthens joint tissues and helps with elasticity. It helps to treat the symptoms of stiffness, joint pain and decreased flexibility allowing for a better quality of life in individuals with osteoarthritis. A 2004 study found that the combination of MSM with glucosamine provided better and more rapid improvement in patients with osteoarthritis than when either substance was taken alone. MSM has also been shown to be effective in combination with bowelling acids.
Anti-inflammatory properties – Boswellia extracts can be an effective painkiller and have anti-inflammatory properties that may prevent the loss of cartilage. The formation of leukotrienes in the body can be prevented by boswellic acid. Leukotrienes are molecules that have been identified as a cause of inflammation which may inhibit the autoimmune process. A study done in 2003 reported a decrease in knee pain, increased knee flexion and increased walking distance.
Pain Killer – Studies show that curcumin, a chemical in turmeric, can act as a natural painkiller and may play a central role in pain management. This spice is effective for reducing joint pain and swelling by blocking inflammatory cytokines and enzymes. These joint pain relief supplements have shown more reduced joint pain and swelling in patients with active RA when compared with diclofenac sodium. According to one study out of India, taking curcumin was even more effective at reducing joint swelling and tenderness.
Relieves Arthritis pain – The joint pain supplements do contain ginger extracts that have anti-inflammatory properties similar to ibuprofen and COX-2 inhibitors which are quite effective in reducing inflammatory reactions in RA as steroids.
Because of its ability to reduce inflammation, adding ginger to your diet could help treat both muscle pain and arthritis-related joint pain.
Conclusion
The aforementioned are the major benefits of Joint pain supplements, that help to get rid of joints pain and attain healthy joints. The qualitative herbal joint pain supplements are best to treat the joint-related issues, as they consist of natural herbs and roots that naturally provide all the nutrients to the joints that help to turn them healthy and strong.